Full 1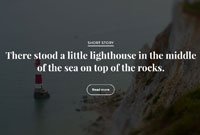 Get to the root cause
If we haven't officially met, my name is Dr. Shelley Meyer, and I am a board-certified Functional Medicine and Family Medicine Physician as well a Registered Dietitian/Nutritionist. I have helped thousands of my patients improve their gut health and RECLAIM their gut health and vitality using a root cause and holistic approach.
I'm honored to guide you through this journey.
Attention SIBO sufferers- Do you have chronic recurring SIBO or do you have bloating, diarrhea abdominal pain, and/or constipation and are looking for answers? While it's always best to work with a functional medicine provider sometimes it's just not in the budget- I get that.
That is why I started my YouTube channel and wrote my
The Ultimate SIBO guide: SIBO symptoms, diet, and solutions
This book provides:
How to recognize if your symptoms are SIBO related
Finding the root cause of your SIBO
Choosing the right SIBO diet to support a healthy intestine
SIBO testing resources and interpreting your results
Guides to beating SIBO with either pharmaceuticals or natural products
What to do after you finish treatment in order to keep the SIBO gone!
Solutions for long-term SIBO relief
Please sign up below to get all the PDFs straight to your inbox!
Check out the Functional Medicine protocols I use with my patients, and order physician-recommended supplements directly here